Merrie Fox
Executive Director
Merrie has been part of Circle Arts Theatre for the past 20 years as a parent, patron, and volunteer. As a former school principal, she brings administrative experience, an appreciation of organized chaos, and a passion for people to the Executive Director role at Circle Arts. Beyond the theatre, Merrie serves on the Board of Directors for Riverside Pride and volunteers with Family Promise, Big Brothers/Big Sisters, and her church choir.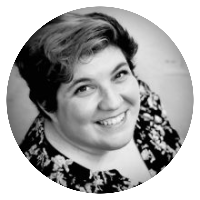 Robin Williams
Artistic Director
Robin's list of favorite roles as a director is almost as long as her list of accomplishments as our Artistic/Technical Director. A few of those favorites are Thoroughly Modern Miller, Dog Sees God, The Music Man, My Fair Lady, Young Frankenstein, Always…Patsy Cline, and The Producers. Robin has a BFA in Theatre Studies from the University of Texas and helps grow young actors as lead instructor of our K.I.D.S (Klasses in Drama) program.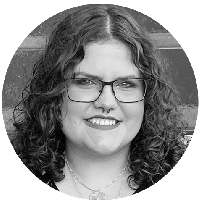 Mckynzie Bartee
Technical Director
Mckynzie is our Technical Director and has a BFA in Theatre from Texas State University. Some of her previous credits include, [Title of Show] where she was the first undergraduate at Texas State to direct a full musical independently, the assistant director for 25th Annual Putnam County Spelling Bee with Broke Thespians Theatre Company, and the director for one of her favorite stories, The Giver. She has multiple technical credits too, like costume and set designer, Fly Master, Lead Carpenter, and Stage Manager. She is excited to learn and grow with Circle Arts Theatre and do what she can to transport the audience into the magical world of the show!
David Williams
Treasurer
David has lived in New Braunfels since 1999, arriving from the "big city life" in Dallas after leaving Raytheon Air & Missile Defense Systems. His first of 3 children was born on the very first day his wife joined him in New Braunfels, coincidentally 6 weeks premature on dad's birthday! His family fell in love with the little town and to this day has a sign on the back patio that duly proclaims, "Life is too short to live in Dallas!"
David brings to the board significant experience in business, technology, and organizational management which he developed during tenure with Motorola/Continental Automotive for 20+ years. He holds Bachelor and Master of Science degrees in engineering. David has been active with Circle Arts Theatre since 2015, as an actor, house crew, and in various technical support activities. Additionally, he has been active in the New Braunfels community as a Boy Scouts of America chair and PTA member, and financial auditor.
Meet Our Board Of Directors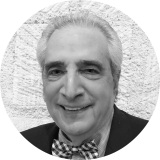 Patrick Ricci, Jr.
President
Patrick has been part of Circle Arts Theatre since he retired from General Electric Company in 2001. He has filled numerous board positions including Marketing Director, Treasurer and President. He has played many different roles on our stage, but his favorite roles are husband, father and grandfather.
Lisa Williams
Vice President
Lisa has lived in New Braunfels since 1999 and has been active in the community ever since, volunteering with parenting groups, PTA, Friends of NBISD P.A.C., and the Comal County Child Welfare Board. Her whole family has performed on Circle Arts' stage at some point, and you may have even seen them onstage together from time to time! If she's not onstage, you'll find her volunteering with our youth programs, as her children participated in K.I.D.s classes and Inner Circle. Lisa is a professional photographer with Williams Real Estate Photography and a Personal Assistant/Transaction Coordinator for local Realtors.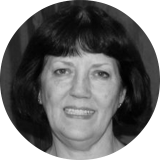 Marcie Helmke
VP of Business Management
Marcie Helmke is a New Braunfels native. She has been supporting Circle Arts Theatre as a volunteer since 1988 and is currently serving as VP of Business Management.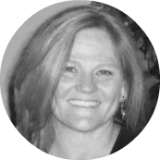 Martie Rodriguez
Secretary
Martie has lived in New Braunfels since 1987. She retired from the New Braunfels ISD after 36 in education, 25 of those years in NBISD as a Special Education Director, Licensed Specialist in School Psychology and an Educational Diagnostician. She was introduced to Circle Arts Theatre by watching her nephew perform and then by watching her son grow up in this theatre, performing in Fantasy Factory, the Inner Circle and other major productions. Martie has served many years on the Circle Arts Theatre Board and has also been in several productions, and hopes to be in many more. Since retirement, Martie also volunteers on the New Braunfels Downtown Association Board serving as the membership chair.
Zach Ienatsch
Zach is a native New Braunfels resident and has been active at Circle Arts since 2016. He holds a bachelor's degree in journalism and philosophy from Texas State University and has worked in newspapers, non-profits, and the tech industry. In addition to acting on stage, he has also written the annual Wurstfest Melodrama since 2021. He is married to his wife Mary, whom he met at Circle Arts.
Brent Hadaway
Brent began his career in theater during his high school years and attended East Texas State University (now Texas A&M Commerce) on a theater scholarship. After having been cast in three simultaneous shows in the university rep company he was cast in his first made for TV movie and jumped at the chance to explore this new arena. It was while working on this movie that he had a chance encounter with an actress who introduced him to Adam Roarke and the Film Actors Lab. It was there that Adam took the young actor under his wing and imparted a lifetime of lessons. While learning the ropes with Adam, Brent embarked on a teaching and directing career that has afforded many valuable opportunities. After touring with a theater production of a show Brent wrote, produced and directed, he returned to his native Texas and began a career in the live events industry. He began in operational roles as a camera operator, projectionist, TD, lights and sound operator and 'all around grunt' when duty called, eventually shifting back to a producing and directing role. After an exciting journey for more than 35 years, Brent and his amazing bride, Kathleen, decided it was time to retire, travel more and play more golf….well sort of. OK, yes. They travel and play golf, but work and play are now intertwined. As founder and owner of bkh2 productions, Brent and his bride now host and produce golf tournaments around the country. Brent returned to the stage as an actor in the Circle Arts Theatre's 2019 production of "Let's Murder Marsha' and he has since served in several roles including Assistant Director for "Disaster! The Musical" and Director for "Love, Loss and What I Wore." The Theatre…Home sweet home!
Jennifer Heitmeyer
Jennifer moved to New Braunfels in 2016 after her husband retired from serving 20 years in the Air Force. The entire family quickly put down roots in their new hometown. Her two children are very active in the Canyon High School band and the Circle Arts – Inner Circle program…which keeps Jen busy driving to & from rehearsals, attending performances, and helping with booster clubs. When time allows, Jennifer and her family enjoy volunteering with the Humane Society, the Food Bank, and with their church. Of course they also enjoy regularly being a part of Circle Arts Theatre..…on and around the main stage as well as being regular House Crew! But after all the fun, Jen usually still remembers to buckle down with her day-job as an online biology professor.
Mike Singleton
Mike moved to New Braunfels from Houston with his wife Destin and two daughters Maggie and Lizzie in 2014. They immediately fell in love with their new home town without even realizing that it had such a vibrant community theatre scene. Once here though, the entire family started performing and volunteering in various productions around town. But it was Circle Arts that really became a special place for the Singletons. Mike's daughter Maggie is in the Inner Circle and Mike has performed in both Disaster! The Musical and Grease.
Mike has had a varied professional life. He was a high school English teacher for ten years, and then moved on to work in the Oil & Gas industry. Now he owns and runs the local restaurant Naturally Cafe in Gruene Lake Village. He's also a big tennis enthusiast.
Diana Schmidt
Diana (Di) Schmidt was born and raised in Sacramento, CA. She and her husband met at a concert in Lake County, CA. After getting engaged, Di moved to Lakeport where the two resided for 17 years before escaping and retiring in New Braunfels. They arrived Labor Day weekend of 2019. They heard about New Braunfels while on a trip to Belize where they met a group from Texas. Steve asked them where they would retire to and they all responded "to New Braunfels!". On their next vacation, Di and Steve flew to San Antonio, rented a car, and drove around NB to wherever people told them to go check out! They fell in love with the area and the rest is history! While living in Lakeport she joined the Lake County Theater Company performing in numerous productions over those 17 years. She served on the Lake County Chamber of Commerce Board of Directors and chaired the Events Team coordinating such events as Oktoberfest, Sea Plane Splash-In, and Stars of Lake County. For seven years she co-directed, co-choreographed, and performed in the annual "Celebrity Lip Sync" show channeling celebrities such as Madonna, Marilyn Monroe, and Diana Ross, to name a few! She also choreographed and performed in "A Night at the Speakeasy" and was an actor with "Murder Us Productions". One of Di's requirements for moving to a new area was that there was an active theater company. Hence, Di is looking forward to many happy years sharing her experience with Circle Arts Theatre and is honored to sit on the Board of Directors. Di has a B.A. Degree in Communications from California State University, Sacramento, and a degree in Fashion Merchandising. She is also a Certified Meeting Professional and continues to hold her CTA (Certified Tourism Ambassador) certification. In her spare time she enjoys riding around in her 1965 red El Camino!
Joy Lindsey
Joy walked in the doors of Circle Arts Theatre in the late 1980s, and never left. She has continuously served on our Board of Directors for almost three decades and is passionate about our mission to entertain, educate and inspire through theatre arts. A successful entrepreneur, Joy contributes a variety of business skills and experience to the Board's management of theatre operations. She recently took a smaller role as co-owner of Vertex Solutions Group and of Lindsey Properties, to fulfill a teenage dream of being a Southwest Airline Flight Attendant. Other interests include hiking, adventure travel, doodling on napkins and being Omy to her four grandchildren. Joy can often be found on our stage and makes every role unforgettable!