We Need Your Help!
Donate Today
Business Boosters, VIPS, Youth Sponsorship
Circle Arts Theatre thanks the New Braunfels Downtown Rotary Association and Wurstfest for their support of our video projection and upstairs renovation project.
As we prepare for our 56th Season, it only seems fitting for us to do a couple of important things. First, let us say thank you for supporting live theatre in New Braunfels. Without the help of patrons like you, we could never have made the improvements at Circle Arts that give all theatre-goers a quality experience. Second, it is our commitment to our patrons to continue to strive for performance perfection, thus making your experience at Circle Arts enjoyable and one in which you are eager to return.
We are asking for your support, as we look to complete the next item in our list of major renovations. A security system is needed to keep our volunteers and patrons safe. We need to raise $10,000 to successfully complete this project. This will assure our patrons can rest easy when they come to experience live theatre, and assure parents their children are also safe! Please consider a gift to help us achieve our $10,000 goal. Together our partnership will provide excellent live theatre in New Braunfels, and give young actors and actresses a complete professional setting in which to learn and grow.
Your help is very much appreciated!
COME BE PART OF OUR
V.I.P.S
(Very Important Partners)
Our V.I.P.s are the reason we continue to do what we do. These individuals and families support the arts. Their generous contributions help us to continue our tradition of excellence and keep improving the quality of your experience. If you're interested in supporting live theatre, consider being a VIP!
*Receive invitation to Annual Red Carpet Night with awards, champagne, and hors d'oeuvres.
Executive Producer* $10,000
64 individual VIP Passes, lobby plaque, program listing
Producer* $5,000
32 individual VIP passes, lobby plaque, program listing
Director* $2,000
16 individual VIP passes, lobby plaque, program listing
Leading Player* $1,000
8 individual VIP passes, lobby plaque, program listing
Supporting Role* $500
4 individual VIP passes, lobby plaque, program listing
Designer $250
2 individual VIP passes, program listing
Stagehand $100
1 individual VIP pass, program listing
Our Youth Need Your Help
Youth Sponsorship
Whether children have the opportunity to perform in theatre productions or help out behind the scenes, studying Drama and Performing Arts not only engages with the creative side of the brain, it also provides an ideal balance in students' patterns of study. The theatre, dance and other performing arts can teach people how to express themselves effectively, and can also be a tool through which people with disabilities can communicate. In addition to teaching self-expression, the performing arts help society as a whole in self-knowledge and understanding.
At Circle Arts Theatre, we want every child do be able to participate in our programs. We can do that only with the support of our community contributors. Please consider a donation to our Youth programs, which will benefit children in the following ways:
Pay tuition for children whose families are unable to afford K.I.D.s classes or Summer Camp.
Send our Inner Circle members to the annual Texas Non-Profit Theatres Conference, where they perform their annual show for other non-profit theatre groups from around the state, take workshops in theatre arts from professionals in the industry, and create friendships with peer members of the other groups participating in the conference.
Fund our Graduating Seniors Scholarship Fund, which grants scholarships to the members of the Inner Circle who are graduating from high school, some of whom have volunteered with the theatre since beginning K.I.D.s classes in second grade.
Roberta Elliott was as much of Circle Arts Theatre as anyone can be. Literally raised in the theatre from its creation when she was 14, she would spend the rest of her life making theatre and changing lives. In 1978 she created The Inner Circle, our touring youth company. And for 44 years, she helped shape young people by being an incredible director, mentor and friend. The

Roberta Elliot Memorial Award

 will go to one graduating senior from The Inner Circle that has shown the true spirit of theatre and community while in the program.
Thank your for considering a donation for our Youth members!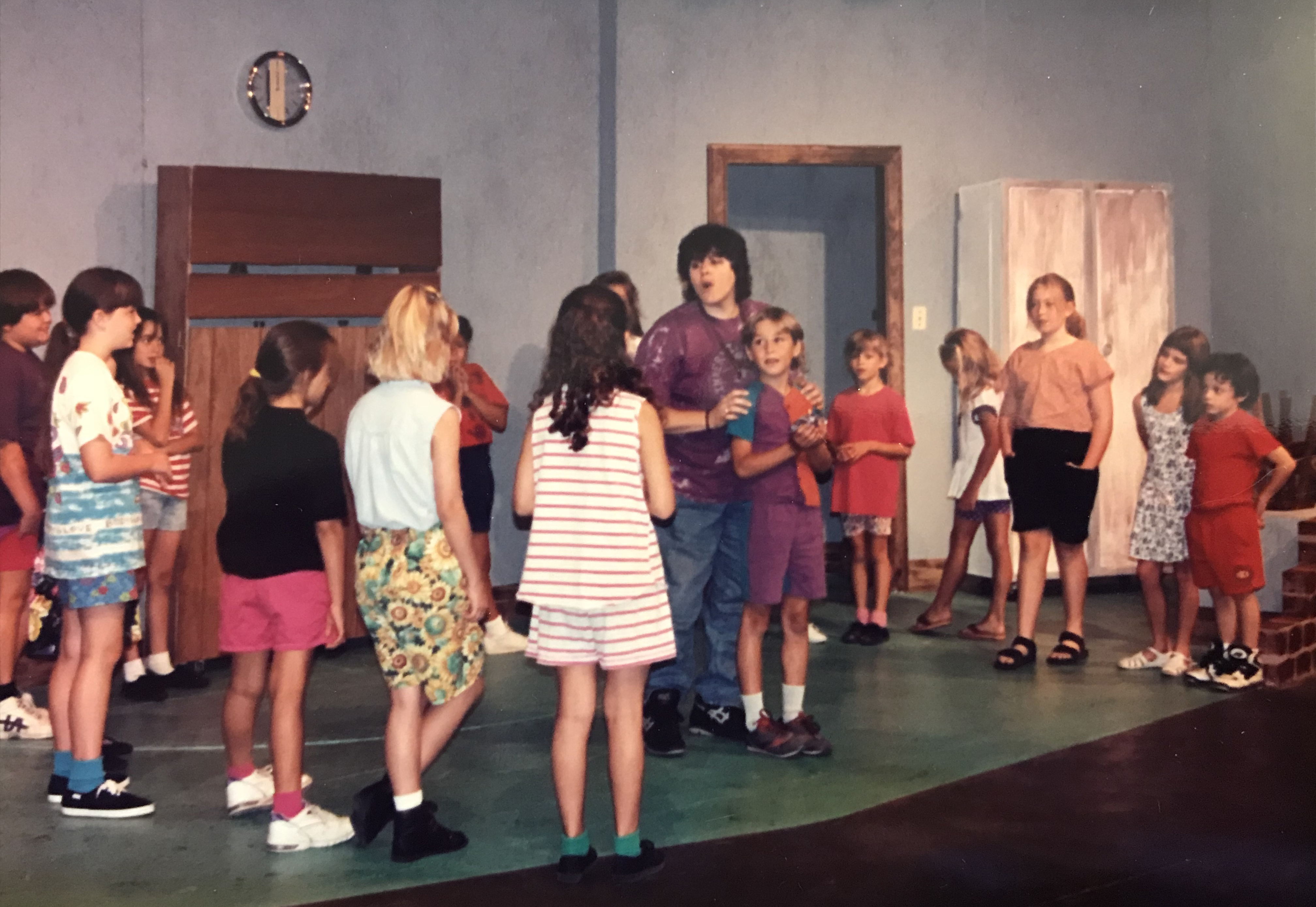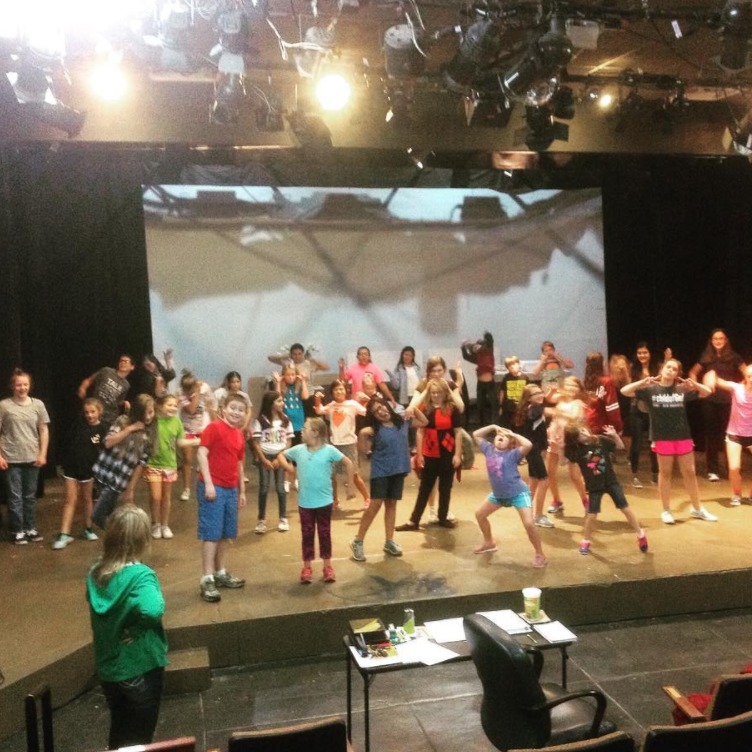 Business
Boosters
Our Business Boosters are one of the main reasons our theatre has continued to thrive (even during a pandemic). Thanks to the continued support of local businesses in our community, we have made huge improvements to our warehouse turned theatre. We've re-worked our seating area, installed new seats, added restrooms, expanded the lobby, made a tech booth, added LED lights, integrated a projector into our shows, improved our sound system and so much more! Let us know if your business would like to be a part of making the magic happen.
*Be Co-Producer of a show of your choice (if available) – with credits in the show's program and all other publicity.
**Enjoy a private party and performance for you and up to 130 guests.
***Get display ads in the programs for our Wurstfest Melodrama and 2 Youth Company shows.
Titanium $10,000
Full Page Display Ad in Program, 64 individual VIP Passes, lobby plaque, Website Listing, program listing, Co-Producer*, Private Performance**, Ads for Bonus Shows***
Platinum $5,000
Full Page Display Ad in Program, 32 individual VIP Passes, lobby plaque, Website Listing, program listing, Co-Producer*
Gold $2,500
Full Page Display Ad in Program, 16 individual VIP Passes, lobby plaque, Website Listing, program listing
Silver $1,200
Full Page Display Ad in Program, 8 individual VIP Passes, lobby plaque, Website Listing
Bronze $600
1/2 Page Display Ad in Program, 4 individual VIP Passes,
Copper $300
1/4 Page Display Ad in Program, 2 individual VIP Passes
Chrome $150
1/8 Page Display Ad in Program, 1 individual VIP Pass