NOW AVAILABLE!
The Circle Arts Theatre Anthologies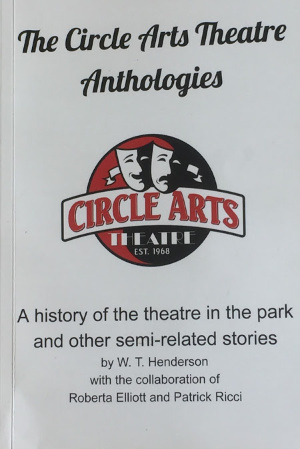 This anthology chronicles the history of Circle Arts Theatre in pictures and words. Written by W.T. Henderson, one of the original members of the theatre group, you'll delight in the myriad of pictures and whimsical recollections as only Tom can tell them.
A must for every member of the extended theatre family and Circle Arts Theatre Patrons.
Will make a splendid Christmas gift!
Available now, you can order your copy to be picked up at the theatre Monday through Friday from 1-5pm or have it shipped to you.
$30, no shipping if you pick up at the theatre or +$7 shipping!