The mission of Circle Arts Theatre is to entertain, educate, and inspire our community through exceptional theatre arts.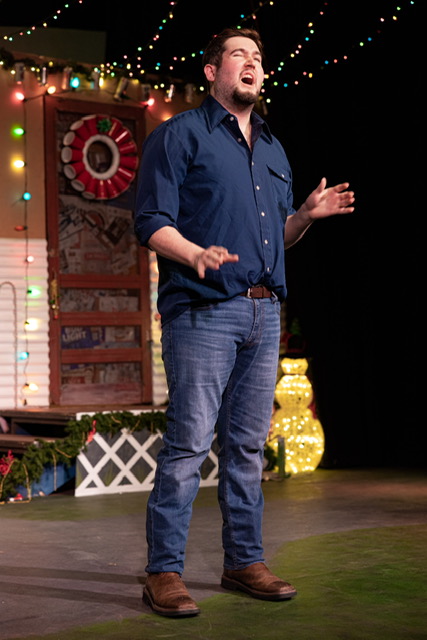 Since its founding by Elizabeth Elliott in 1968, Circle Arts Theatre has been led by an Elliott – first, Elizabeth herself from 1968 until her passing in 2008; then by her daughter, Roberta, until her own passing in 2022.  2023 brought a search for a new Executive Director, and that search ended when we found Dr. Merrie Fox.  Dr. Fox spent her previous career in education as both a teacher and a principal in New Braunfels and San Antonio. She now steps into the shoes of her friend and predecessor as the third Executive Director of Circle Arts Theatre.  While change is challenging in many ways for all involved, I know that Circle Arts Theatre will continue to provide the quality entertainment you have always expected, and the Board of Directors is fully committed to providing the support our Staff needs for many more seasons to come!
Over the years, every member of my family has graced the Circle Arts stage, and I could not be more grateful for the bond it has forged among us.  Theatre is the great equalizer, as every person onstage and off is just as important as everyone else.  What started as a way to spend more time with our children has turned into a labor of love, allowing me to give back to an organization that has helped shape the lives of my children – and so many others.
Whether you prefer comedies, dramas, or musicals; whether the annual melodrama is your favorite; whether you are looking for classes for your children; or perhaps you're simply seeking an outlet for your own theatre pursuits, Circle Arts Theatre offers something for everyone, just as we've done for more than 55 years.  I hope to see all of you during the upcoming year at New Braunfels' first and finest community theatre, conveniently located in Landa Park!
–Lisa Williams, President, Circle Arts Theatre Board of Directors
Community
Involvement
Circle Arts Theatre is invested in being involved as part of the community it serves. Several times a year, you'll find Circle Arts Board members at the New Braunfels Farmers' Market, hosting a free children's craft in conjunction with our K.I.D.s shows, Inner Circle productions, summer camp, and summer musical. Additionally, our K.I.D.s program collects donations of related items for other local organizations, such as the Humane Society and the Foster Closet. Our Inner Circle members have made special appearances as favorite children's movie and literature characters for fairs and festivals, and participated in a "Bucky the Bucket Truck" short film with NBU for use in local elementary schools. Circle Arts also provides the opportunity for other non-profits to earn money for their projects by hosting a benefit night for each production. Members of our acting family have volunteered as actors in murder-mystery luncheons, as well, and sponsored meetings for non-profit partners within the community. We love to help wherever we can!
The Board and Staff of Circle Arts Theatre
Circle Arts Theatre, Inc. is committed to diversity and to equal opportunity employment. Circle Arts Theatre, Inc. does not discriminate on the basis of race, creed, color, ethnicity, national origin, religion, sex, sexual orientation, gender identity and expression, age, height, weight, physical or mental ability (including HIV status), veteran status, military obligations, or marital status. This policy applies to hiring, internal promotions, training, opportunities for advancement, and terminations and applies to all Circle Arts Theatre, Inc. employees, volunteers, members, clients, and contractors.
Questions or Comments
Contact Us