The mission of Circle Arts Theatre is to entertain, educate, and inspire our community through exceptional theatre arts.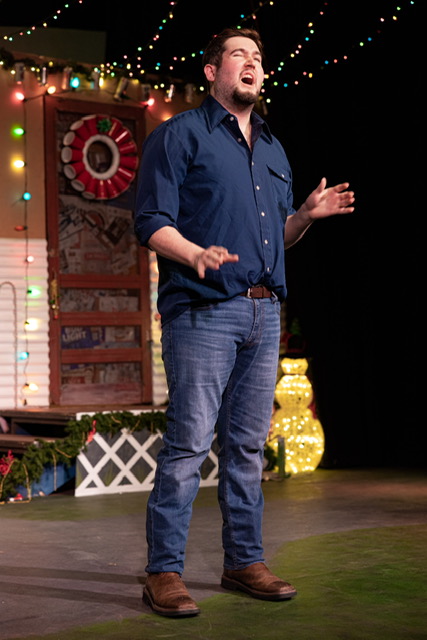 In 1968, Elizabeth Elliott, a divorced mother of two special needs children, took the ultimate leap of faith by quitting her job as a registered nurse to devote her life to Circle Arts Theatre. On September 22, 2018, Circle Arts Theatre celebrated its 50th anniversary with a gala celebration at the McKenna Events Center. There have been many significant changes over the last 50 years from our original restricted venue to our newly renovated theatre, from one production in 1969 to currently 8 productions. The variety of our offerings has included Shakespeare, human comedies, drama, mysteries, fantasies and melodramas. We offer Klasses In Drama (K.I.D.s) for 7-14 year olds, and The Inner Circle, our by-audition-only teenage repertory company for ages 14-18, that brings live theatre to the schools of Comal and surrounding counties.
Even though Elizabeth left us in 2008, the one guiding principal over the years has been her philosophy, "Professionalism is not a category for payment, but an attitude of behavior."
So please join us as we begin our 55th Season, complete with all the fun, entertainment and excellence, you have come to expect from Circle Arts Theatre.
—Patrick Ricci, Jr., President
Community
Involvement
Circle Arts Theatre is invested in being involved as part of the community it serves. Several times a year, you'll find Circle Arts Board members at the New Braunfels Farmers' Market, hosting a free children's craft in conjunction with our K.I.D.s shows, Inner Circle productions, summer camp, and summer musical. Additionally, our K.I.D.s program collects donations of related items for other local organizations, such as the Humane Society and the Foster Closet. Our Inner Circle members have made special appearances as favorite children's movie and literature characters for fairs and festivals, and participated in a "Bucky the Bucket Truck" short film with NBU for use in local elementary schools. Circle Arts also provides the opportunity for other non-profits to earn money for their projects by hosting a benefit night for each production. Members of our acting family have volunteered as actors in murder-mystery luncheons, as well, and sponsored meetings for non-profit partners within the community. We love to help wherever we can! The Board and Staff of Circle Arts Theatre
Circle Arts Theatre, Inc. is committed to diversity and to equal opportunity employment. Circle Arts Theatre, Inc. does not discriminate on the basis of race, creed, color, ethnicity, national origin, religion, sex, sexual orientation, gender identity and expression, age, height, weight, physical or mental ability (including HIV status), veteran status, military obligations, or marital status. This policy applies to hiring, internal promotions, training, opportunities for advancement, and terminations and applies to all Circle Arts Theatre, Inc. employees, volunteers, members, clients, and contractors.
Questions or Comments
Contact Us