The Inner Circle
Rainbow Goblins
STREAMING SOON!
All proceeds go to fund The Inner Circle's trip
to the TNT Youth Conference in June!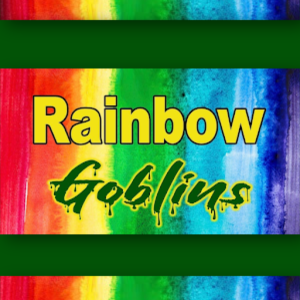 Auditions for The Inner CircleCircle Arts Theatre's Youth Touring Company!
2021 Auditions April 20th at 5pm!
Please email circlearts@att.net to schedule your time to audition
and receive a Zoom link as well as audition material and instructions.
Click Here for the Audition Form
Spots available for 4 actors of any gender. Must be entering grades 8th thru 12th next school year.Auditions will consist of cold readings and improvisation.
The Inner Circle performs 2 children's shows which are toured to local schools through out the year. Yes, you get out of school for this! The Inner Circle also performs at the annual Texas Non-Profit Theatre Youth Festival which can take place anywhere in Texas and is usually a 4-5 day trip.
Classes are Tuesdays from 5:00-7:00 pm with rehearsals Sunday afternoons 1:30-6:00 pm
For more information check out our website at circleartstheatre.org or call 830-620-4848If unable to attend auditions call for an alternate audition appointment.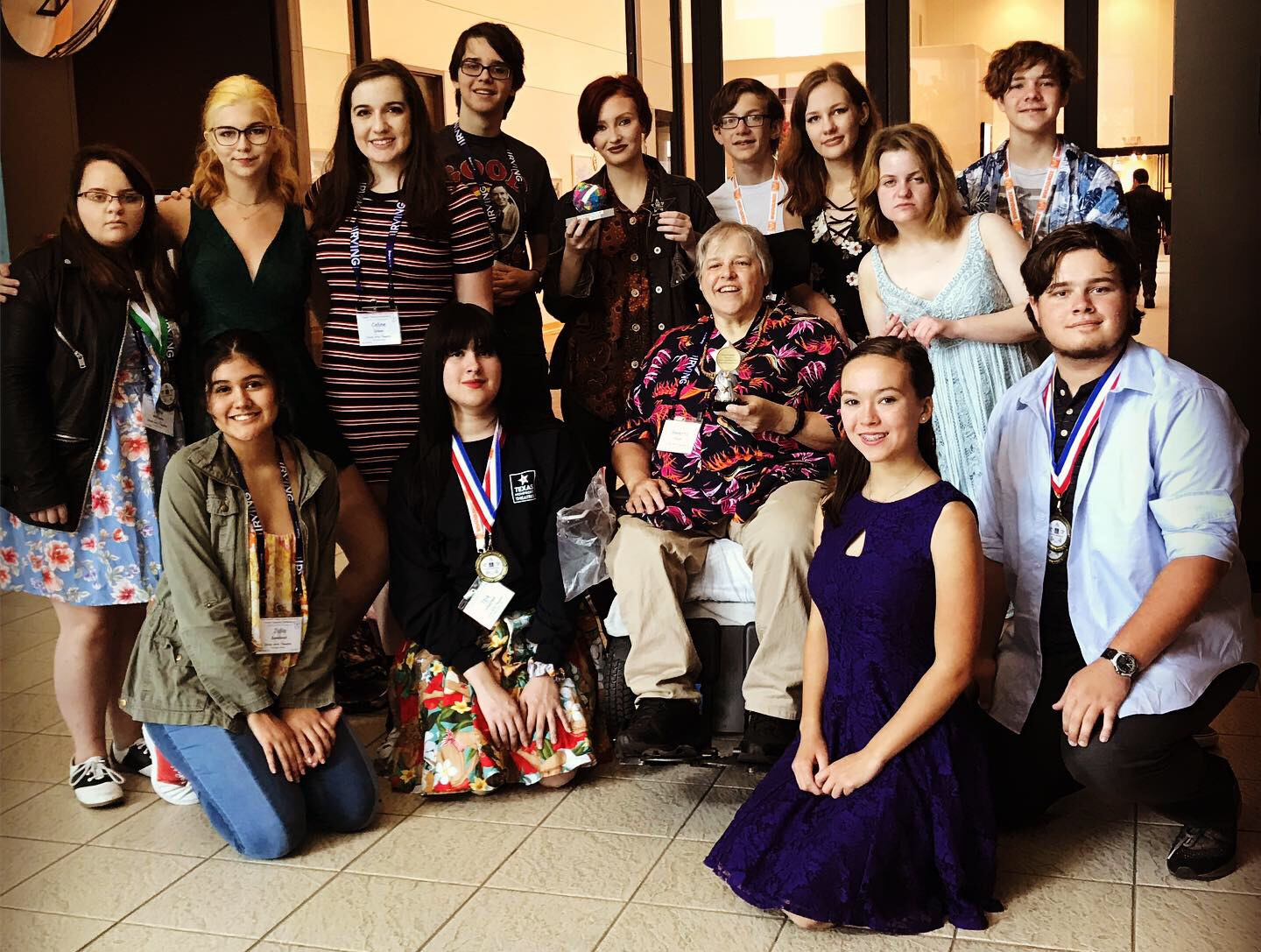 Circle Arts Theatre's youth touring troupe, The Inner Circle, now in its 42nd year, represented the theatre at the 24th annual Texas Nonprofit Theatre Inc.'s Youth Conference. Twenty youth theatre groups from around the State of Texas gathered in Irving to attend workshops to hone their skills and to perform in front of their peers and adjudicators.The Inner Circle received the highest praise from the adjudicators for their performance of Edward Mast's Jungalbook, directed by Executive Director Roberta Elliott, and they carry the distinction of being the only youth group to have attended and performed at the Youth Conference for all 24 years.
The group was the recipient of several awards, including Esprit de Corps, Excellence in Creative Set Design, and Backstage Award runner-up. Several individual members received awards as well: Troy Petmecky (Dennis Gilmore Spirit Award; Brown & Loechler Graduation Award), Tris Villarreal (Brown & Loechler Graduation Award), Amy Williams (Todd Hart Teacher's Pet Award), Laila Clark (All-Star Cast Award), and Lexie Williams (All-Star Cast Award).The Inner Circle will spend this fall presenting live theatre with a message to various elementary schools in Comal County, and will continue their tour in the spring of next year with their traditional Cinco de Mayo show, after which they will attend next year's 25th Anniversary TNT Youth Conference in Bastrop, Texas.
The Inner Circle is a company composed of talented high school students who work together to bring the experience of live theatre to elementary school students. The performances are TEKS-compliant, and teachers are provided with teaching talking points to correspond to the performances. Roberta Elliott, our Executive Director and Inner Circle instructor, founded the company in 1978, with the goal of introducing live theatre to as many children as possible, bringing them either a taste of the classics or a "life lesson" served up in an entertaining way.
To date, The Inner Circle has given almost 600 performances for over 130,000 students.
The Inner Circle also selects a play or musical each year to produce and perform at their end-of-year show in May. This show is then cut down to accommodate the 40-minute time-limit for performances at the Texas Non-Profit Theatre Conference each June. This conference is the highlight of the season for the Inner Circle, as it gives them a chance to take classes from professionals in the industry while mingling with their peers from around the state. They earn their tuition for their year-long classes and for TNT Conference via volunteer hours given to the theatre; each member is expected to provide a minimum of 100 hours per year, and many exceed that out of sheer love for the theatre!
Inner Circle In the Community!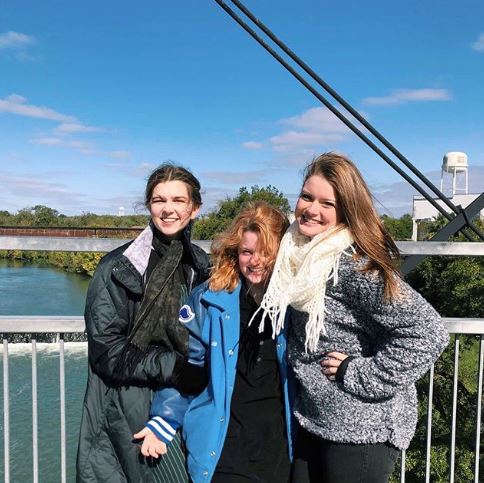 These are our 3 amazing Inner Circle members who are also in the Youth Leadership New Braunfels Class of 2019! Mar, Lexie, and Erika are leading the way inside the theatre, but also throughout the New Braunfels community!
RESERVATIONS 830-837-6172
124 Elizabeth Street, New Braunfels, TX
RESERVATIONS 830-837-6172
Copyright 2017, Circle Arts Theatre
Circle Arts Theatre is a 501(c)3 non-profit and donations are tax-deductible.